Collaboration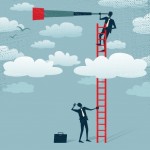 We are experienced in building long-lasting relationships in dynamic and challenging marketplaces. We love to collaborate with our partners to help them achieve their goals. Our aim is to exceed expectations with actionable ideas and strategies.
It gives us tremendous satisfaction to come up with innovative solutions for our clients. And if we can't do something ourselves we will find the right people for your specific project. 
Recent work has included:
Working with Australia skincare companies looking to expand into the Chinese domestic market.
Market opportunity analysis for a US energy company looking to enter the Australian market with an innovative new product. The study included a detailed target client list and potential sources of remote energy supply.
Collaborating with a specialty financier to present flexible funding options to a property developer.
Market analysis for a Chinese corporation looking to invest in Australian infrastructure projects. Included specific investment opportunities as well as recommendations for management structures.
Outlining a growth and funding strategy for a Sydney based personal services company looking to expand internationally.
Seed capital raising and partner negotiation for a London based financial start-up.