Development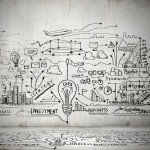 With our global networks and keen interest in all thing tech we are well positioned to identify global trends that can be successfully deployed in the local market. This is particularly true for financial disruption which is why it remains a development focus.
Australia likes to keep abreast of global best practice although we also have a penchant for doing things 'our way'. This dynamic, combined with the relatively small size of the local market, can present challenges to global companies looking to enter the Australian market.
Finding the right balance between the latest global developments, and how they can be adapted to the local market, is a challenge we feel well placed to negotiate.
Recent development projects have included:
Ongoing business development for an innovative one-stop auto finance originator.
A payables and receivables marketplace for large corporates looking to support their supply chains.